Clinical & Sports Psychologist
Licensed Clinical Psychologist
Dr. Bhrett McCabe combines his championship experience as an athlete with his clinical training as a psychologist to help competitors break free from their patterns of struggle and create winning solutions on their playing fields. He's been trusted by the top athletic departments in the country, the most elite professional athletes, as well as parents to help identify the blocks that create performance frustrations and build breakthrough solutions that drive results. What makes his process unique is that it is individual to each competitor.
As a licensed clinical and sports psychologist and founder of The MindSide, Dr. McCabe's performance consulting organization in Birmingham, Alabama, Dr. McCabe holds a Ph.D. degree in Clinical Psychology from Louisiana State University and completed his 12-month psychology internship at the Clinical Psychology Training Consortium associated with the Warren Alpert Brown Medical School in Providence, RI. Upon completion of his training, Dr. McCabe worked in the corporate sector, conducting research, developing medical strategy initiatives, and enhancing thought leader development and collaboration within the pharmaceutical industry.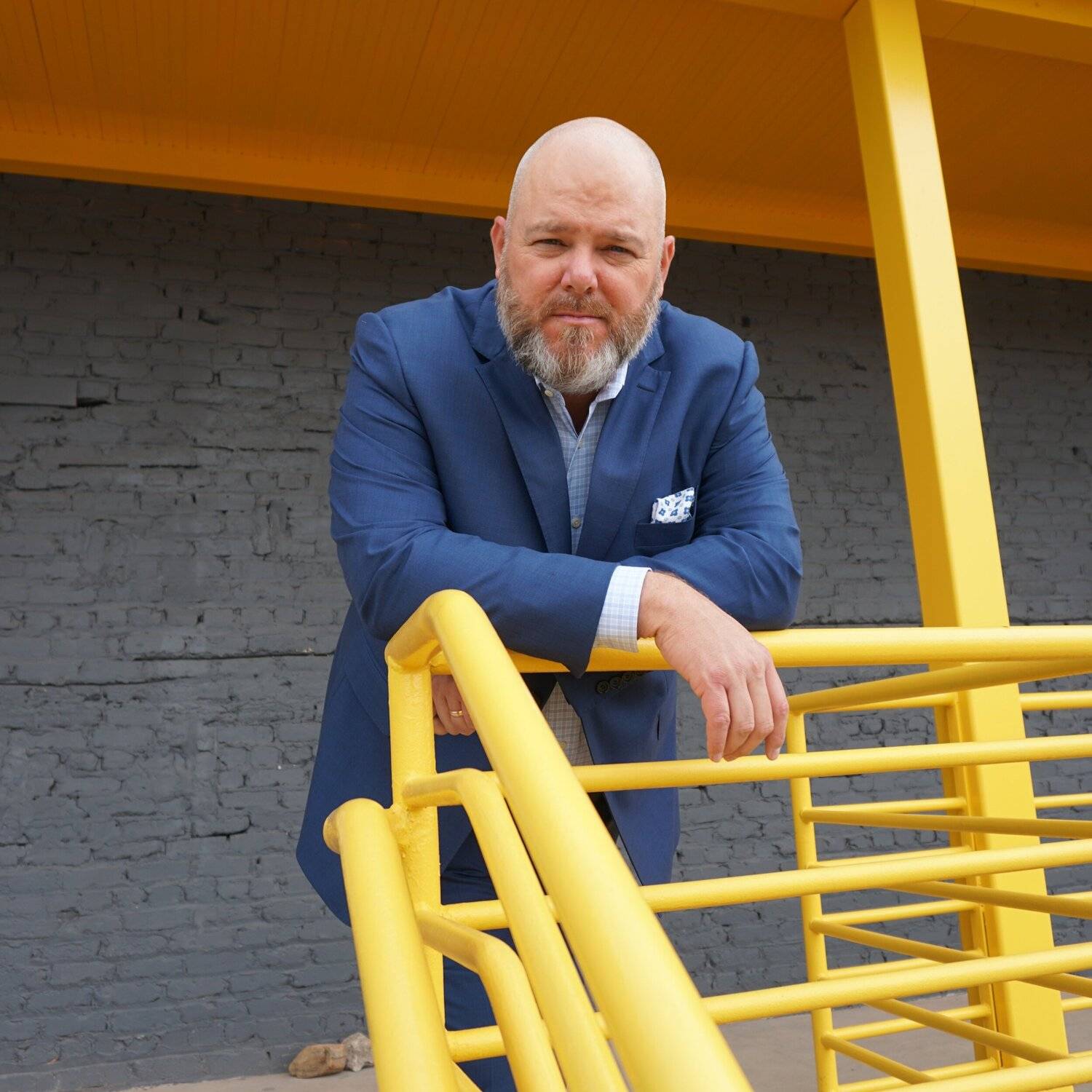 Over the past 10 years, Dr. McCabe has become a trusted resource for amateur, collegiate, and professional golfers on the PGA, LPGA, and Korn Ferry Tours. In the 2021-2022 season, his PGA Tour clients amassed over $25 million in earnings while winning eight (8) times. Two of his clients have broken the elusive 59 scoring mark, one as a junior golfer in a sanctioned junior tournament and the first 58 ever recorded in a professional PGA-sanctioned event on the Korn Ferry Tour. His work in the golf world has become trusted by coaches, publications, and training organizations, providing main stage presentations twice for the National PGA Teaching and Coaching Summit, speaking regularly for the Titleist Performance Institute (TPI), and providing regular content for GOLF Magazine. Furthermore, he's been a guest on ESPN-SEC Network's The Paul Finebaum Show as well as Michael Breed's The Golf Fix and is a regular contributor for the Morning Drive, both on The Golf Channel.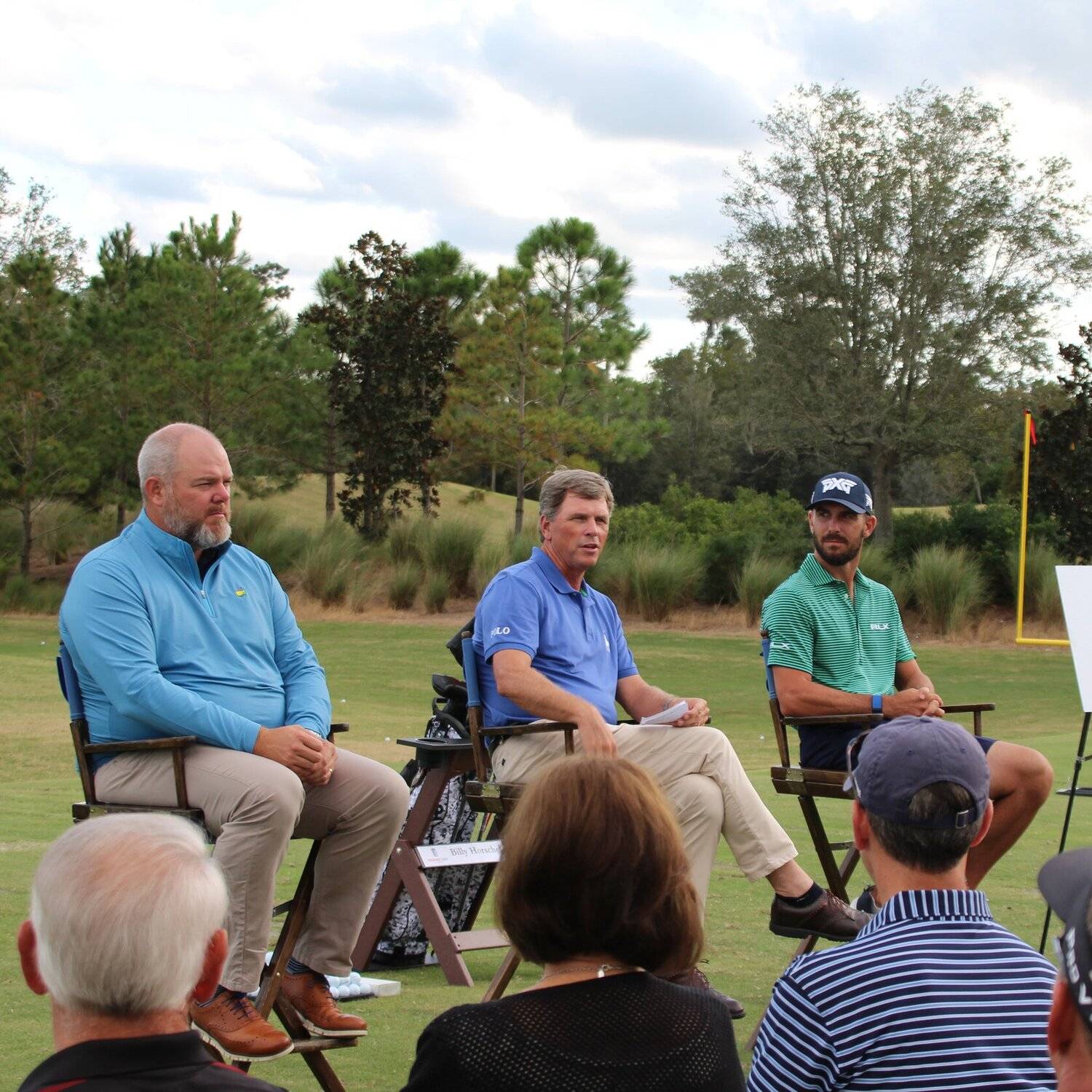 Athletic and Business Coaching
Additionally, Dr. McCabe is the Sports and Performance Psychologist for the University of Alabama Athletic Department, providing services to all sports, including the 2015, 2017, and 2020 National Championship Football Teams.
He works regularly with coaches and athletes to overcome struggles of performance and managing the psychological burden of athletic injuries. Numerous other collegiate programs across the country, including Florida State University, University of Cincinnati, Samford University, Missouri State, and Texas State have also used Dr. McCabe for consulting services.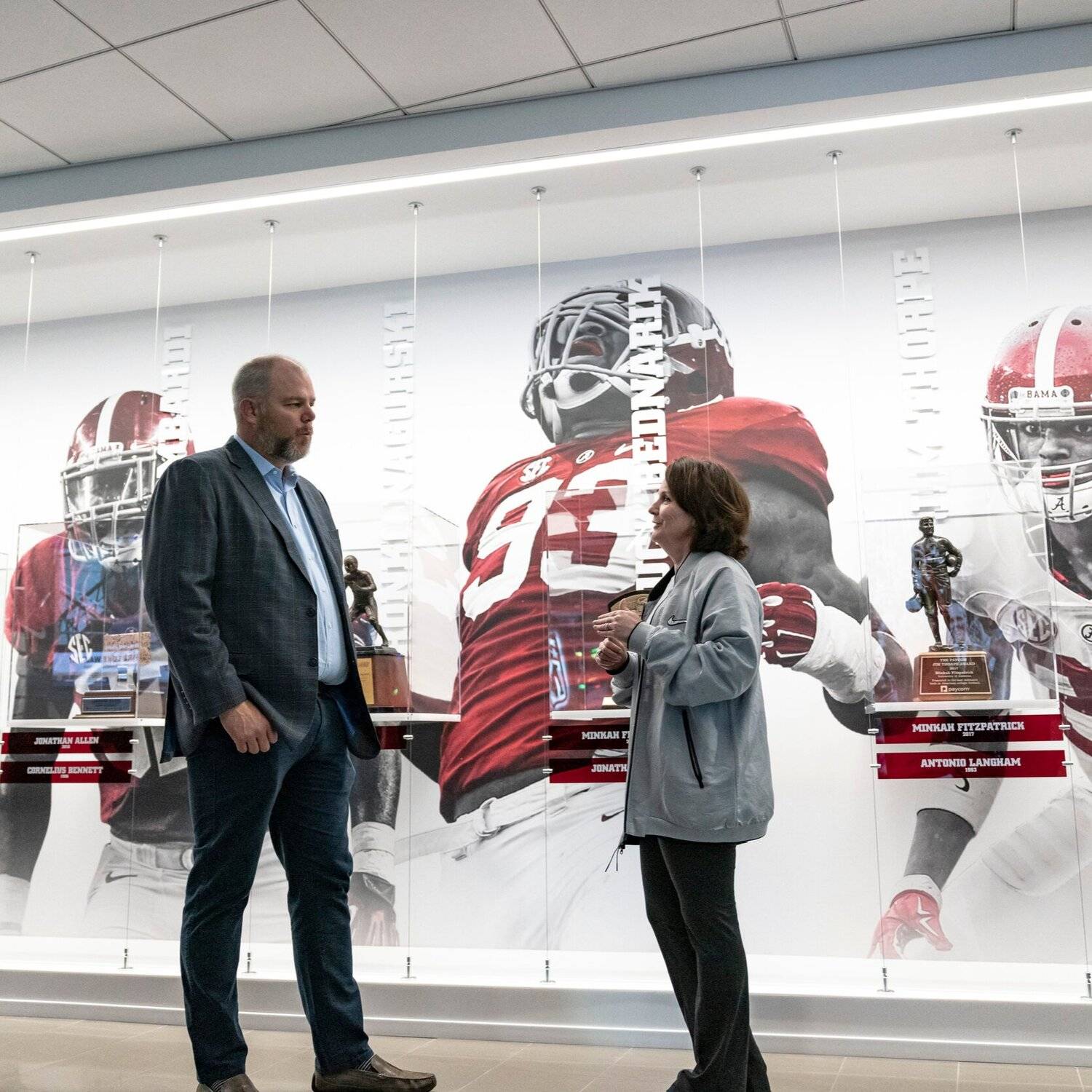 HIGHLY SOUGHT-AFTER SPEAKER
Frequently requested as a main stage presenter across sports and business, Dr. McCabe is able to share underlying success strategies of the world's best in a manner that's applicable to each competitive environment. Being around some of the most successful coaches in their respective sports as both a player and psychologist has given Bhrett invaluable insight to breaking free from the rhetoric and diving straight into the details of getting real results.
As an undergraduate at LSU, Dr. McCabe was a 4-year letterman on the baseball team and was a member of 2 National Championship teams, 3 SEC championship teams, and 3 College World Series teams. He is the author of The MindSide Manifesto: The Urgency to Create a Competitive Mindset as well as The Game Plan workbook which he has developed in order to help athletes, coaches, and leaders compete to the best of their ability. Dr. McCabe also hosts The Secrets to Winning podcast weekly, highlighting guests across sports, business, entrepreneurship, and organizational culture.