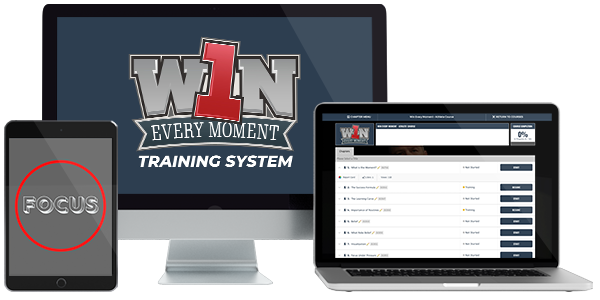 Learn To Win Every Moment You Are In By Enhancing Your Mental Game
The Win Every Moment Virtual Training System helps athletes prepare for high-pressure moments, succeed and dominate in those moments, and accurately review performance to enhance improvement

You'll get immediate access to the Win Every Moment training system proven to help athletes prepare for, thrive in, and accurately review each high-pressure, high-intensity moment they face.

IMPLEMENT THE TOOLS AND STRATEGIES IN YOUR GAME
You will receive Bhrett's three-phased process for winning every single competitive moment you are in utilized by the top athletes and collegiate athletic departments in the country. Best of all, he will be there to guide you every step of the way!

START WINNING EVERY MOMENT
Dominate the competition and become the champion you were meant to become through this training system. You will think less, develop more confidence and belief, experience less doubt, and most importantly, WIN!
What if I told you that you only get one shot – that winning and losing all comes down to a simple choice?
That choice is whether to embrace the high-intensity, high-pressure moments or continue to be stuck in the same patterns of average. All competitors have defining moments. These defining moments are what our careers are measured by and shape the life of an athlete, team, or organization.
The only problem is we can't predict the future to know when these moments are going to happen! We must be prepared to meet each moment with the intent to not only win it, but to DOMINATE it!
Sign up for the Win Every Moment virtual training course today and learn…
How to develop belief and self-confidence when you are struggling

How to focus under pressure and slow the game down

What your competitive personality is and how to utilize it in competition

How to trust your preparation in high-pressure moments

The importance of performance routines and how they increase your chance for success

What your competitive personality is and how to utilize it in competition

How to get out of your own way and compete at an elite level
Access to the Foundations of an Elite Mental Game Includes…

40 VIRTUAL MENTAL PERFORMANCE LESSONS
Full Win Every Moment training system with Bhrett there to guide you every step of the way. It's broken down into three phases: Preparing for the Moment, Meeting the Moment, and Reviewing the Moment..

IMMEDIATE, ON-DEMAND ACCESS
You will have the ability to create your own unique login and password for 24/7 on-demand access to training content. Access Bhrett and his material whenever you feel like getting better.

Additional PDF resources are attached to several sections to help you stay engaged and become the champion you were destined to become.

COMMUNITY DISCUSSION SECTION
Each section contains an interactive community for comments, questions, and discussion about the content.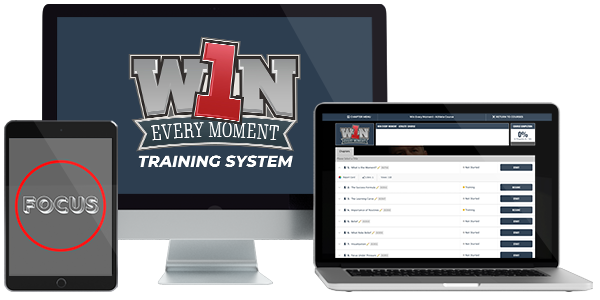 The Three-Phased Approach To Help You Win Every Moment
PHASE I - PREPARING FOR THE MOMENT

Topics Include: The Success Formula, The Learning Curve, Importance of Routines, Developing Belief, Visualization, Staying Within Your Abilities, Trusting Your Preparation

PHASE II - MEETING THE MOMENT

Topics Include: Secrets From The Greats, Handling High Intensity Moments, The Gladiator Mentality, Focusing Under Pressure, Slowing the Game Down, Emptying the Effort Tank, How to Win Awareness, Champ vs. Chump Mindset, When Doubt Floods Your Mind, Managing the Riptide, The Closer Mentality

PHASE III - REVIEWING THE MOMENT

Topics Include: After Action Reviews, What Contributed to Success, Moving to Mastery, Growing Confidence & Competing, What Happens with Failure, Get Off The Struggle Bus, Dealing with Critics, Managing Success, Taking the Next Step
What Win Every Moment Users Have To Say…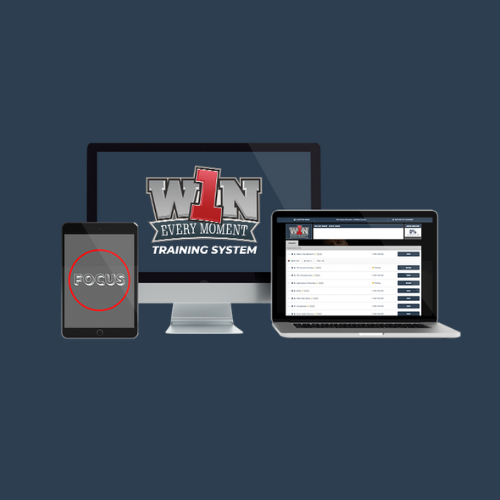 "The principles laid out in the Win Every Moment Series have been a critical component of my toolbox as a coach. Within the training, Dr. McCabe lays out the perfect road map for achievement and mastery with a straightforward, easy-to-follow process for success in any facet of life."
Wayne Yamaguchi, Golf Instructor/Coach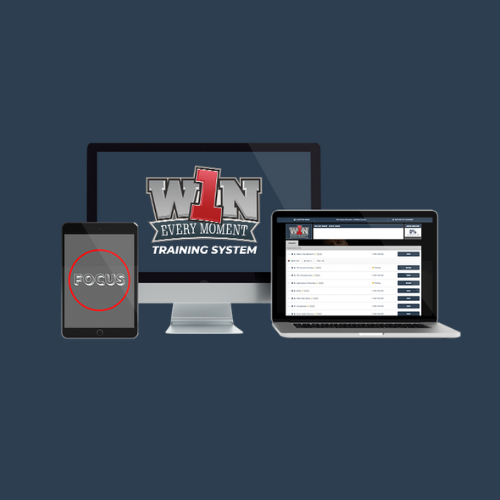 "The Win Every Moment Series is well worth the investment. If you are an athlete, coach, or business professional, it is a valuable learning and developmental tool. The modules are well laid out, and the topics flow easily from one to another. I used the principles to enhance my coaching, and it was truly the best results my players and I have ever had!"
Tom Larocque, Hockey Coach