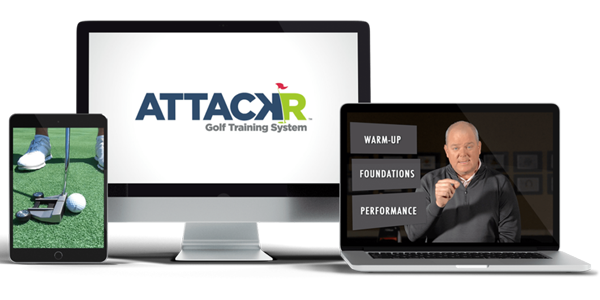 Your Mental Game Is Preventing You From Shooting Lower Scores. That Stops Today.
Training for excellence in golf requires more because of the challenges of the sport, the difficulties with consistency of performance, & the reliance on the technical side of the game. Bhrett's experience with the top players in the world led him to develop a comprehensive model of performance, called the ATTACK-R Training System, based on understanding your unique approach to the game and how to prepare for the challenges of competition.
Your Golf Game Is Being Held Back By:
No ability to take your range game to the course

Lack of confidence in your overall game

Battling nerves on the first tee, which is crippling you for the rest of the round

You let one bad hole derail your entire round. Bhrett will teach you how to manage that frustration better.

Lack of focus on the golf course

Making too many simple mistakes

Losing control of emotions and getting angry after bad shots

Terrible course management and overall strategy
Let's be honest. When is this going to change? When are you going to do something different?
You are spending so much money and time on your golf game and getting nothing out of it. Aren't you tired of struggling? Aren't you tired of losing money to your friends?
There is a better way. It is not a secret, but it is a different mental strategy. Bhrett knows how to help players get better by focusing on their mental games. That is why he is trusted by the best players and coaches in the game.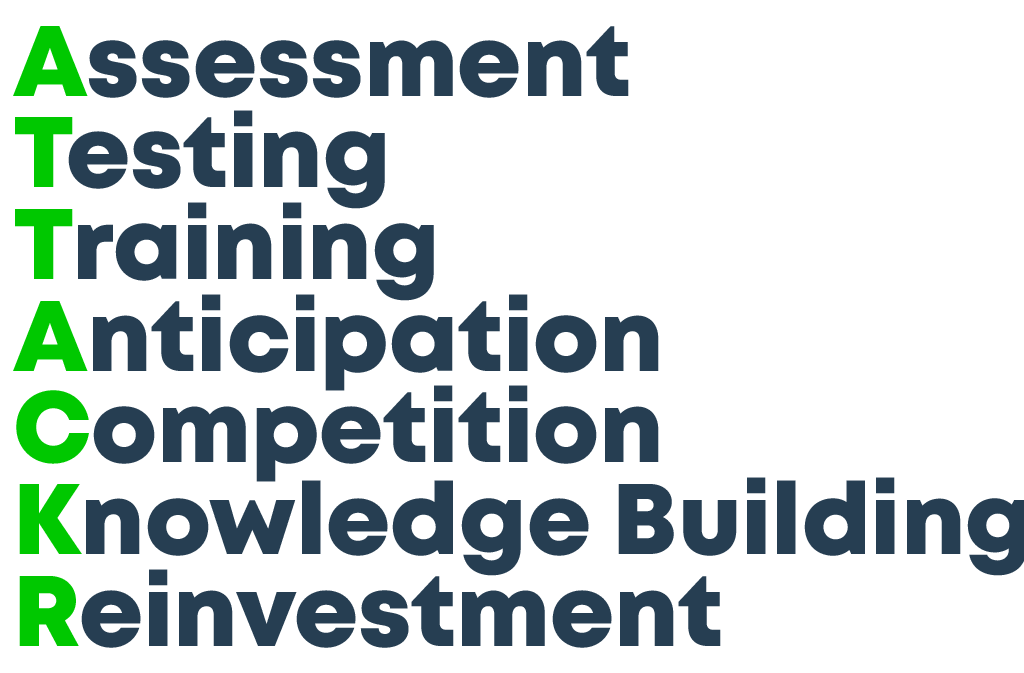 It's A Very Simple Process. Here's How It Works!

SIGN UP FOR THE ATTACK-R TRAINING SYSTEM
Click the button below to get immediate access to the training center so you can get started right now!

IMMEDIATELY IMPLEMENT THE COACHING BHRETT GIVES YOU
Through this virtual training platform, Bhrett will be there to guide you every step of the way, just like he is with the PGA Tour players he works with.

Have fun showing up to the golf course every round with confidence, a consistent game, and a plan to shoot low scores.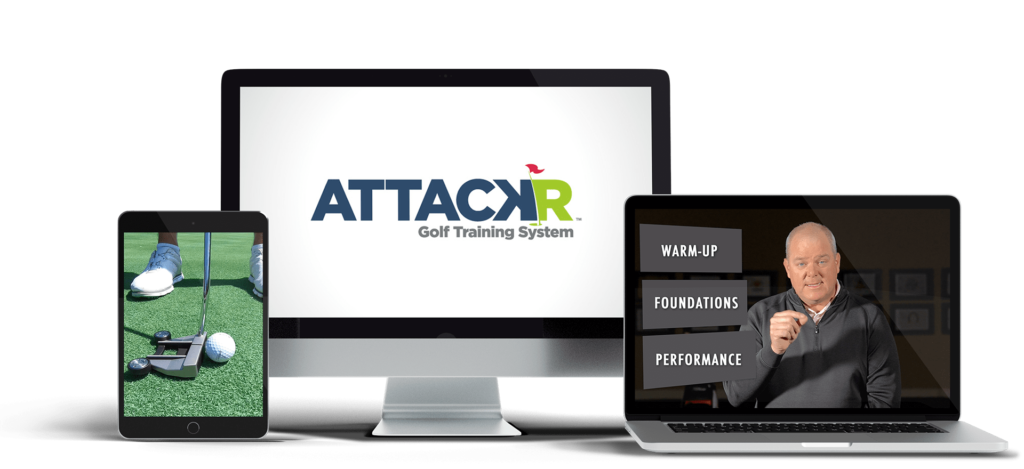 Breakdown of the ATTACK-R Golf Training System:
Topics Include: 6 Most Important Questions to Ask in Your Game, 5 Personalities of Elite Competitors, Do You Know How to Improve?

Topics Include: The 5 Greatest Myths in Golf, The MindSide Training Model, The MindSide Training Model - Long Game, The MindSide Training Model - Short Game, The MindSide Training Model - Putting

Topics Include: The 5 Reasons Golfers Struggle in Competition, Using Failure Drills in Performance Training

Topics Include: The Moment Between Training and Competition, Tools for Anticipation

Topics Include: The Win Every Moment Mindset, Psycho-Physiological Response to Pressure, About Your Body Checklist, Psychological Response to Pressure, The 5 Keys of Mindset in the Moment, The Funnel of Focus

PHASE VI - KNOWLEDGE BUILDING

Topics Include: 4 Most Important Things to Explore in Post-Round Reviews, 5 Ways to Review a Bad Outcome, Building Your Belief Bank

Topics Include: How to Reinvest in Your Game, The Power of Growing vs. Changing, The MindSide Process for Performance Improvement
What's Inside the ATTACK-R Golf Training System?
A step-by-step program designed to develop your entire game so that you can find consistency in your game, develop a competitive mindset to overcome any obstacle the game throws at you, and have your A-game when it means the most.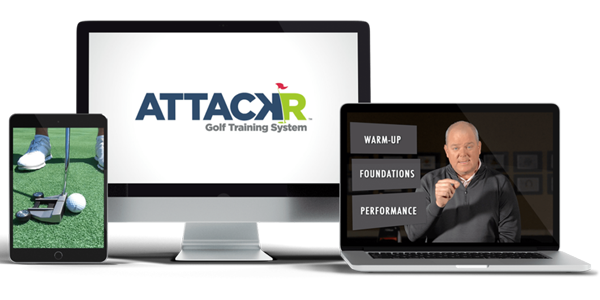 This system allows Bhrett to be your virtual coach! He will be there to walk you through this training every step of the way.

Full training system is broken down into 7 phases which are the phases in which your game needs to be broken down in order to achieve maximum consistency. They are the Assessment, Training, Testing, Anticipation, Competition, Knowledge building, and Reinvestment Phases (hence the name ATTACK-R).

Program consists of off-course training (assessment, anticipation, and re-investment phases), practice/training content on the practice range (training, testing phases), and on-course training during a practice round to simulate competition (part of testing phase, competition, and knowledge building phases)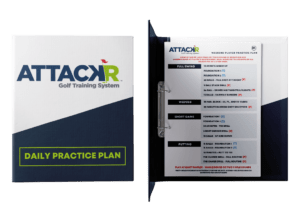 ATTACK-R Daily Practice Plan and Competitive Drills
FREE BONUS
Comprehensive, organized training plan that features a full practice plan for every day of the week based on the phases of the ATTACK-R System

Easily adjustable to fit your situation and even includes a weekend practice plan if that is the only time you have available to practice.

Elements of the training plan include Long Game, Wedges, Short Game, and Putting with structure and drills Bhrett uses with PGA Tour players to focus on competition, developing consistency, and a winning mindset.
You do not have to struggle on the golf course anymore!
With the ATTACK-R Golf Training System, Bhrett is going to help you:
Practice better by being more systematic

Play golf with confidence

Lower your scores immediately

Love the game of golf again