Virtual Training Program To Educate And Develop The Skills Of Coaches And Leaders
Dr. Bhrett McCabe's 8-Part Catalyst School Masterclass on Coaching and Leadership can help you do that!
The Catalyst School Masterclass Will Allow You To Become a Better Coach. At Your Pace.
This self-paced, on-demand coaches education platform provides ALL of the necessary information you need to increase your impact with players. Don't waste this opportunity to become a better, more transformational coach. Sign up for the Catalyst School Masterclass right now!
What's Inside The Catalyst School Masterclass?
An 8-part coaching framework designed to provide the tools and strategies coaches need to enhance their coaching philosophy, motivate and connect with players at a higher level, enhance their culture, and so much more!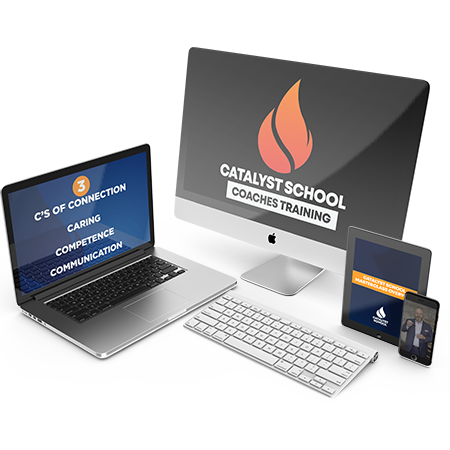 Catalyst School Masterclass on Coaching and Leadership
Access to the 8-part Catalyst School Masterclass coaching framework for on-demand, self-paced coaching. Bhrett will be there to walk with you every step of the way. It is coaches training that fits with your schedule.

The 8-part system consists of the skills needed to be an elite coach that drives results in the players they coach.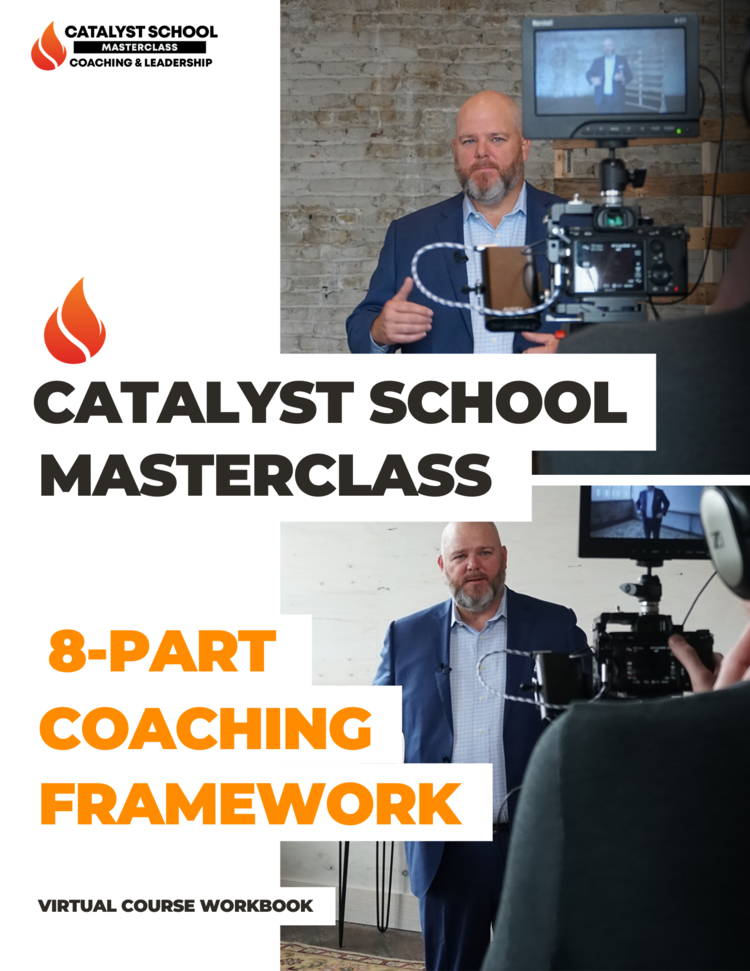 Catalyst School Masterclass Coaching Workbook
42-page corresponding workbook that follows the Masterclass content step-by-step. There is an extensive notes section as well if you are a note taker!

Material includes a sample Player Development Plan that Dr. McCabe uses when working with players, Coaching Philosophy Development tool Dr. McCabe utilizes with some of the highest achieving coaches in sports, and more.
Getting Started On Your Journey To Become A Better Coach Has Never Been Easier

Enroll in the Catalyst School Masterclass
Sign up now to get immediate access to the Masterclass. Why wait when you can get started right away?

Implement the Education & Training in Your Coaching
Take the lessons learned from the 8-part coaching system and corresponding workbook and begin implementing in your coaching immediately.

Experience Huge Individual & Team Results
These proven strategies taught in the Masterclass are proven strategies utilized by some of the best coaches in the world. It will work for you and your players!
No Matter The Coaching Issues You Are Having, The Catalyst School Masterclass Will Give You A Plan To Solve Them!

Enhanced Connection with Players
The human connection with our players is the most important thing we have.

Understanding Your Players & Their Competitive Personalities
During competition, who is going to show up?

Plans for Player Development
Do you have plans for the development of each player in your program or organization? If not, why don't you?

You need a system for holding players, coaches, and yourself accountable. Especially in today's coaching climate, accountability with athlete's is HUGE!

Legacy is not just how you want to be remembered. It is also how you impact the young people you coach. At a banquet at the end of your life, what do you want people to say about you?

Philosophy and System Development
If you don't have a coaching philosophy or system, then you are just flying by the seat of your pants hoping that the next trick or gadget will make the difference.

Motivating Players That are Tough to Reach
Bhrett has a lot of success with this given his psychological background. He has helped countless numbers of coaches motivate players who they thought were unreachable or uncoachable.

Motivating Players That are Tough to Reach
In the course of a season and career, you will experience adversity and chaos. Your players look to you in those times. How do you lead them through?
A coach will impact more people in a year than the average person does in a lifetime!
Dr. Bhrett McCabe wants to make sure you are taking advantage of this tremendous opportunity to change lives!
Performance Psychologist for The University of Alabama Coaches and Athletes

Consultant to Numerous NCAA Division I programs

Sports psychologist to 12 PGA Tour players and several coaches
What the Catalyst Coaches Have to Say…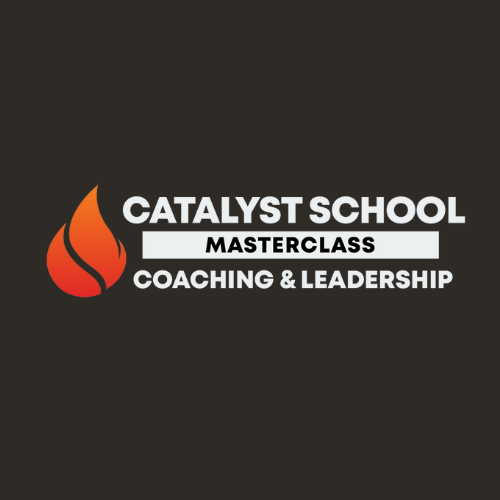 "I am a member of Dr. McCabe's Catalyst School Masterclass program, and it has been the best coaching development resource I have utilized. Dr. McCabe is transparent and open to helping coaches find the best way to reach our players, develop our coaching philosophies, and become the best version of ourselves."
Jake Mills - Head Baseball Coach, Petal High School (MS)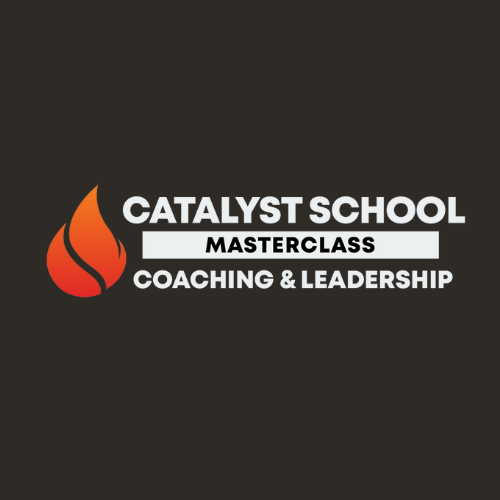 "Dr. Bhrett McCabe is the real deal when it comes to coaching coaches. Dive in and learn how to be IT for your team and athletes with this masterclass!"
Cat Osterman - US Softball Olympian and former college softball coach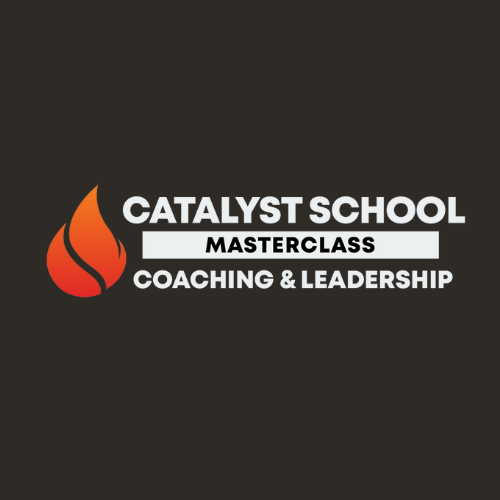 "A coach is always learning. I am so honored and excited to be learning and developing my system and philosophy with Dr. McCabe's Catalyst School Masterclass and to be a part of this great coaching community."
Stephen Zaudtke - Golf Coach/Instructor