Your Mental Game Is Holding You Back On The Golf Course. Let Bhrett Help You.
Spend a half-day getting the same one-on-one, on-course mental game training that Bhrett utilizes with the top PGA and LPGA Tour players
Fill out the registration form to reserve your spot. A representative from our office will follow-up with you regarding all specifics and help get you scheduled.
GET 1-ON-1 COACHING AND PERSONALIZED TRAINING PLAN
Get a personalized training session covering your mental game process. You will get tools and strategies to perform your best when it matters the most.
After going through this intensive training session, you will be on your way to shooting the lowest scores you have ever posted.
If you have aspirations of playing golf at the highest level, you need to start training better now!
Bhrett wants to help you achieve your golf dreams just like he has with the 12+ PGA and LPGA Tour players he currently works with. This three-step process to get started is easy and will have you shooting your best scores in no time!
What Does The Half-Day Training Consist Of?
A half-day training session is broken down into four parts, the same process Bhrett uses when working with his 12+ PGA Tour players. It is in-depth, personalized to your game, and proven throughout different levels of competitive golf.
Personalized Training Components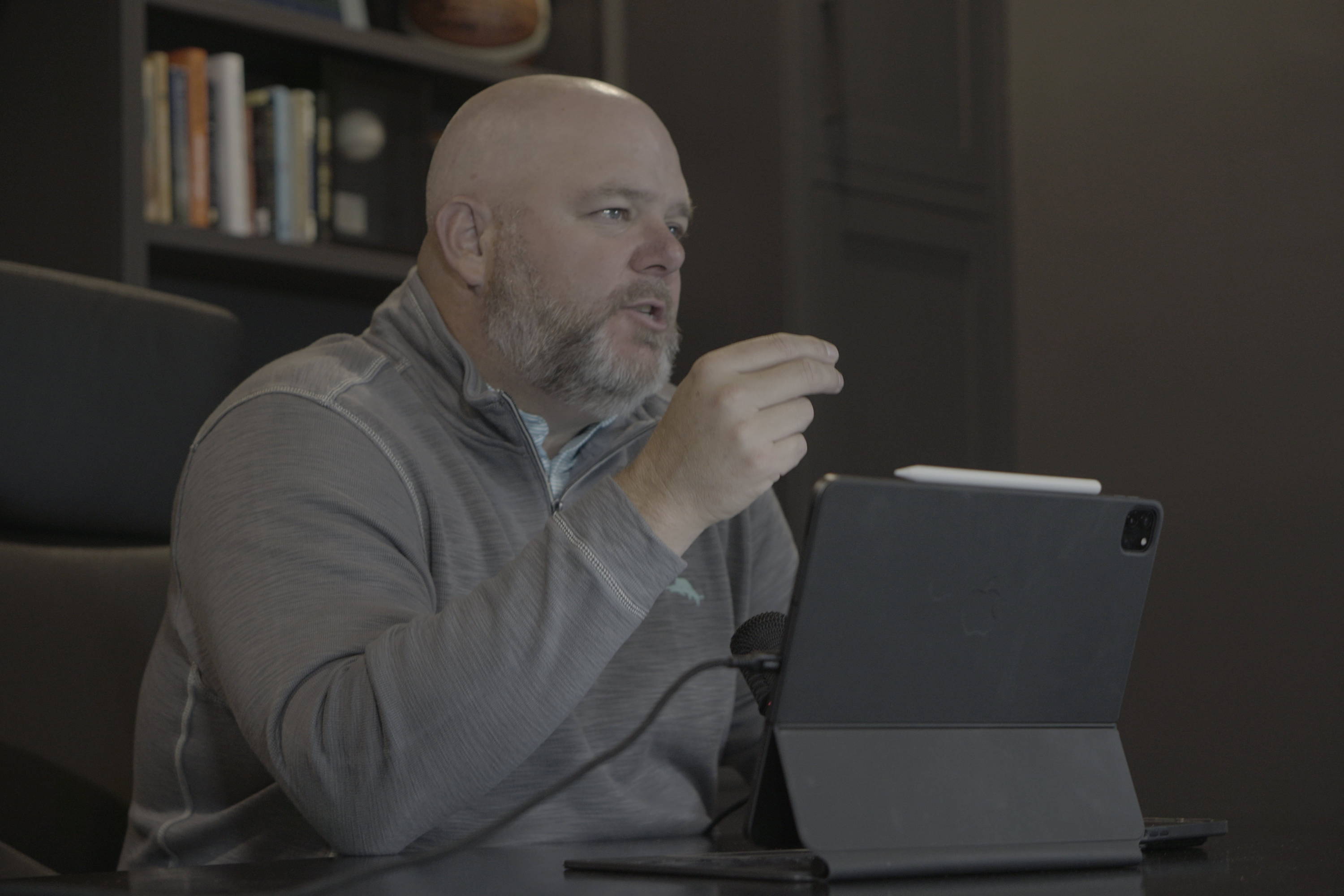 The first phase Bhrett takes players through is a full assessment of their game. He learns what they want to accomplish and what problems they want to address. To get better, you first have to accurately reflect on the current state of your game. Bhrett will help you nail down the areas in which you are excelling and the areas in which you currently struggle so that we are ready for step 2 in the process, which is…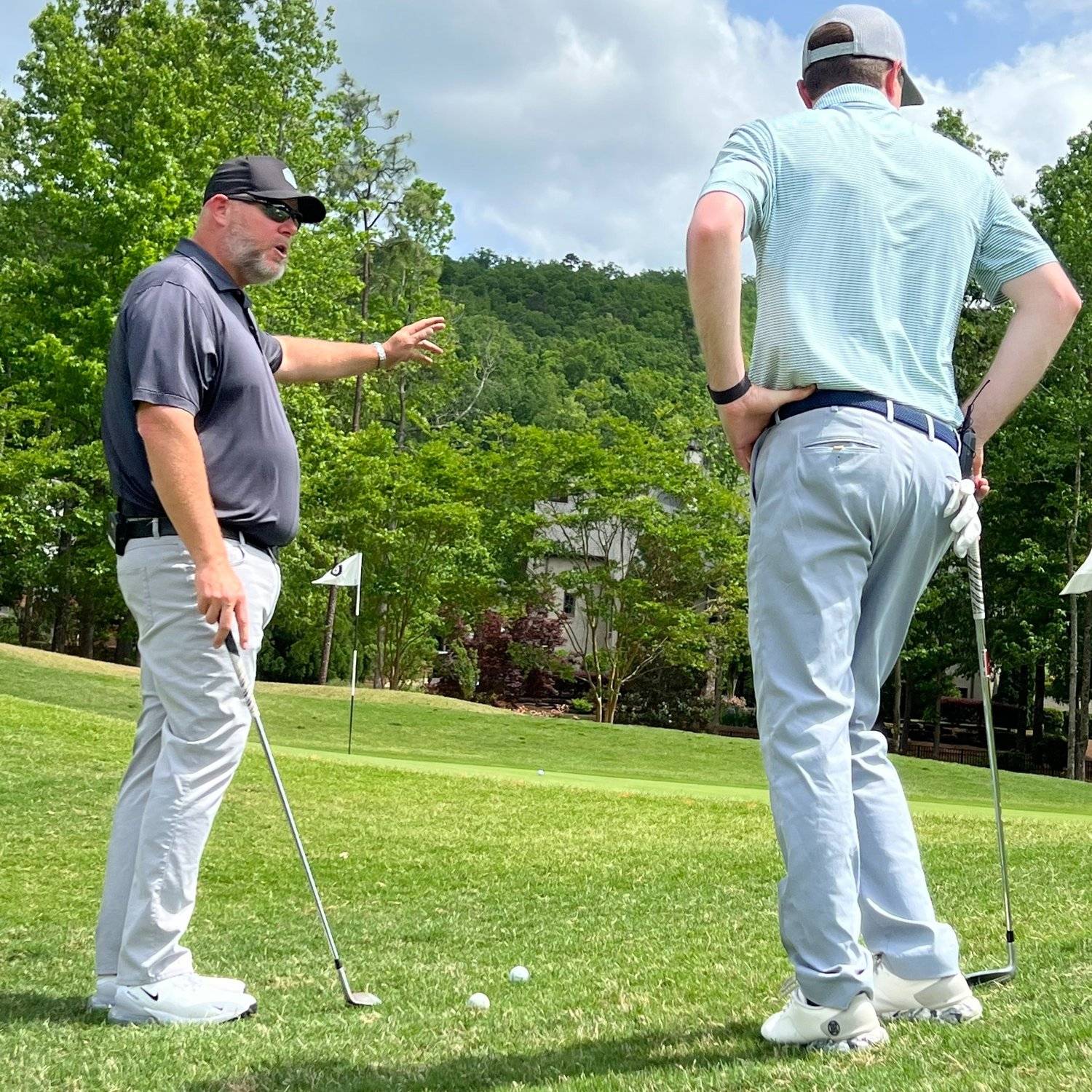 Personalized Training Components
You will then head to Bhrett's home course, Greystone Golf & Country Club (site of the PGA Champions Tour's Regions Tradition) to work on the individual facets of your game – full swing, wedges, short game, and putting. This will be an intensive process where you will work to identify the foundations in your game and begin the strategic planning process for performance improvement in every facet of your game.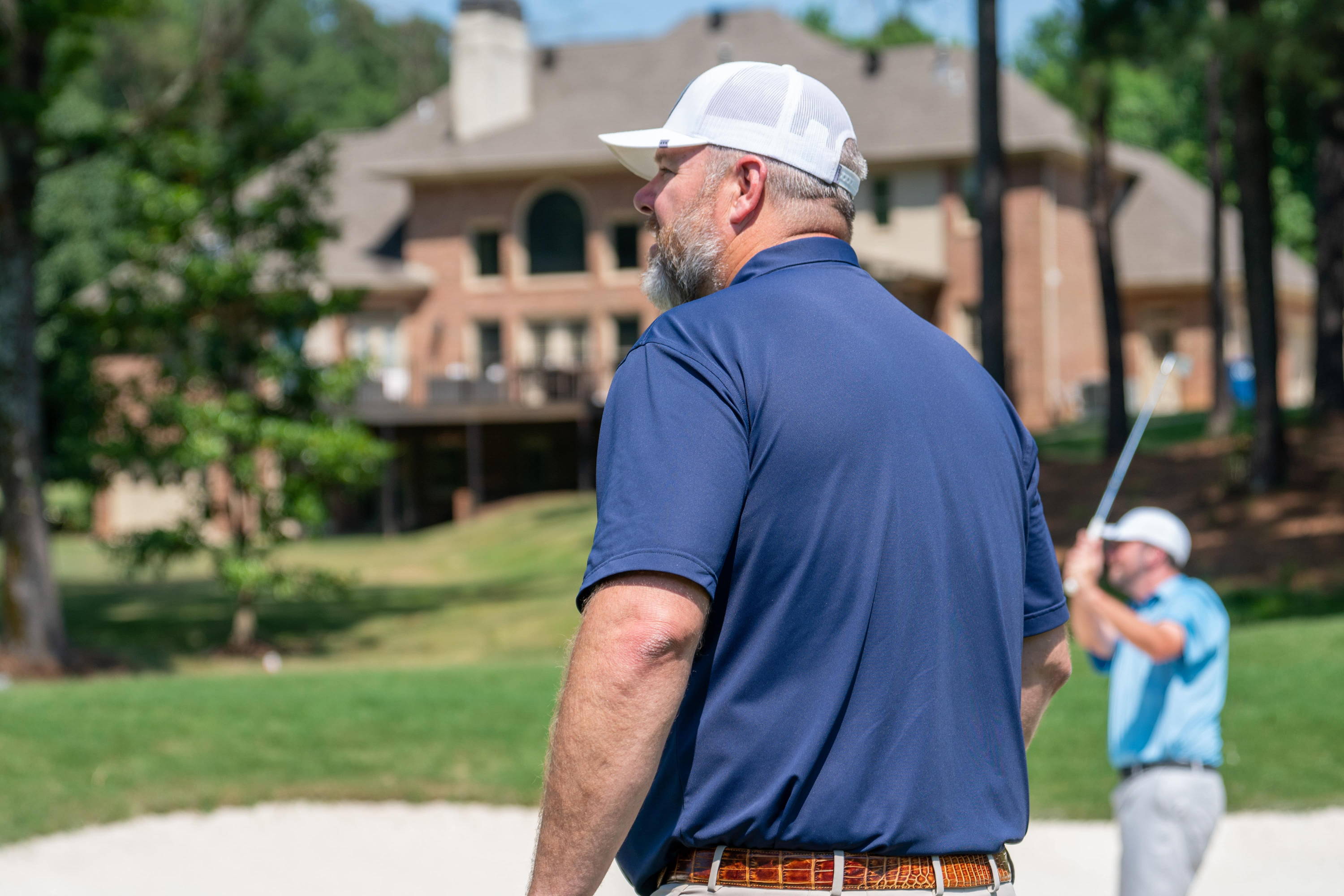 Now, the really fun part! Bhrett will put you in pressure scenarios in order to test your game in the highest pressure, highest intensity moments. He will take you through some of the drills and strategy sessions he puts his PGA Tour players through in order to simulate the competitive environment. You will get your heart rate up in order to simulate the pressure of competition so that you can train for that environment.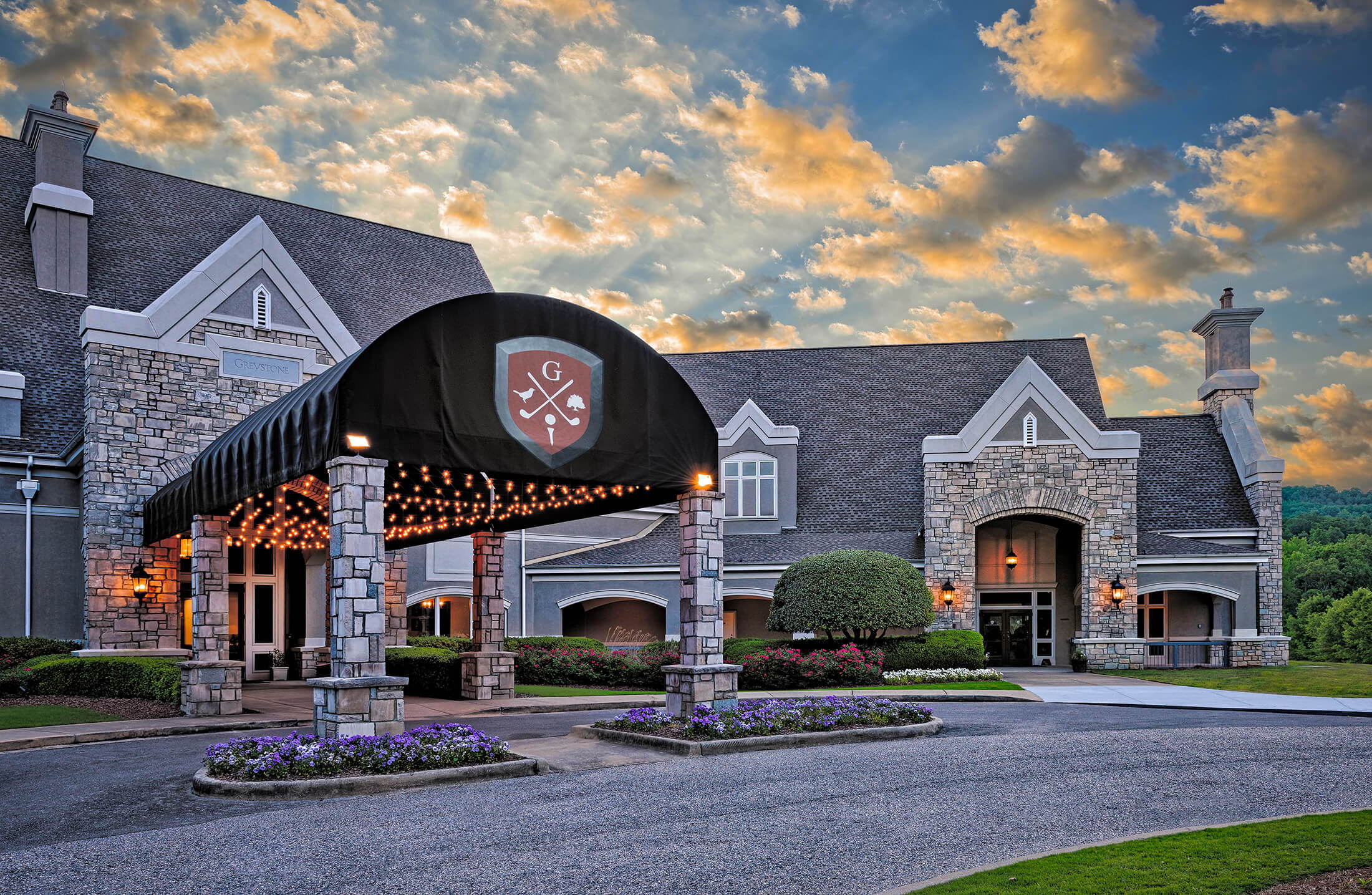 Over lunch, Bhrett sits down with you to review the day, go over the personalized implementation strategy of the tools he has provided and how they fit into your game, and create a personalized practice plan for you to implement in your training moving forward.
Believe it or not PGA Tour players struggle with the same issues that you do. Bhrett wants to help your game just like he does with the best in the world.
Coach to 8 PGA Tour clients who amassed 6 wins during the 2021-2022 season

Three PGA Tour clients ranked Top 20 in the world

More than $25 million in on-course earnings by PGA Tour clients in 2021-2022 season

Frequent contributor to GOLF Magazine, Golf Digest, and Golf Channel's The Morning Drive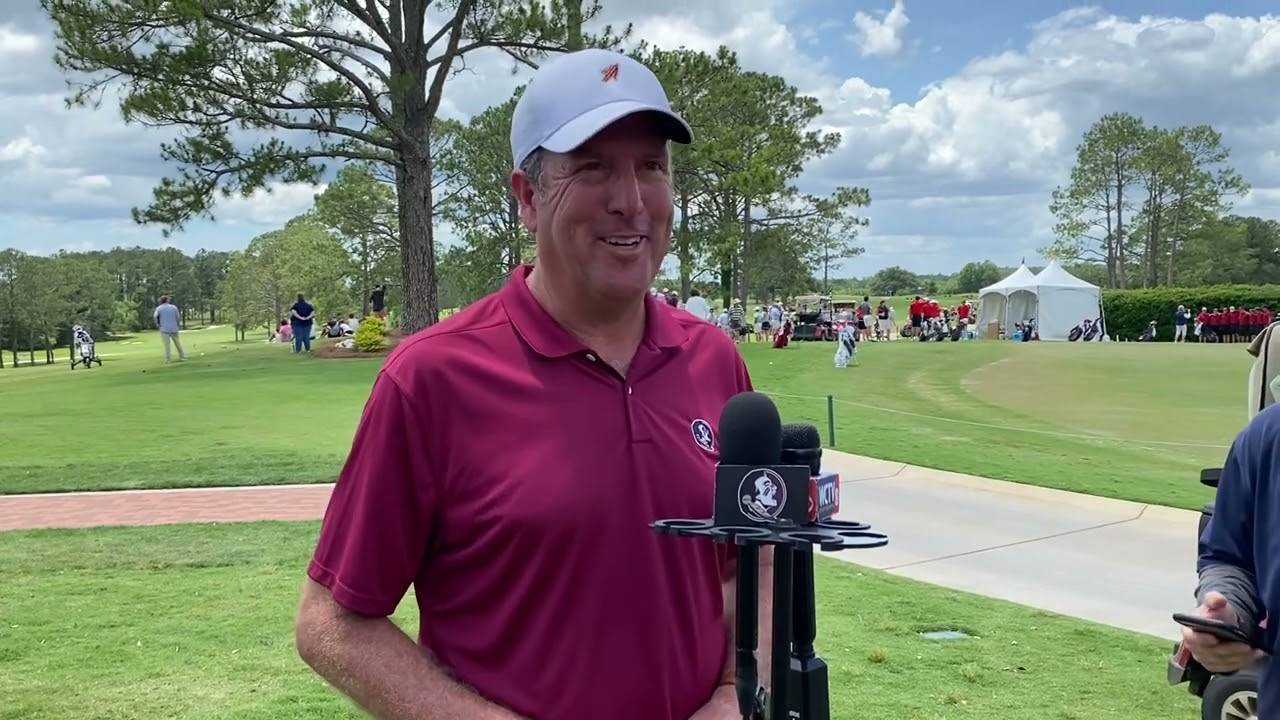 "The training and personal experiences Bhrett McCabe has been through have a tremendous positive impact on young players who are struggling all the way to athletes at the top of their profession in any sport. He has worked with my golf team for several years and has made a huge impact on our players on and off the course."
Trey Jones - Head Golf Coach, Florida State University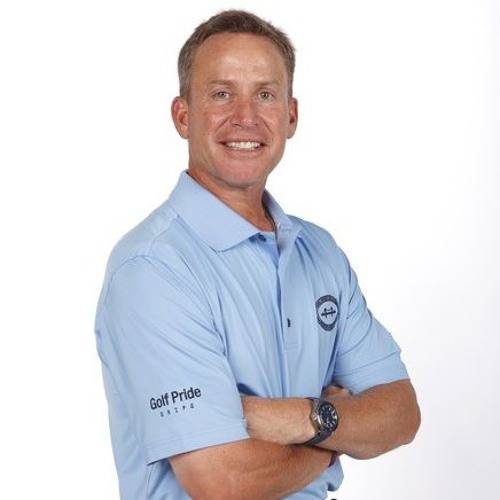 "Bhrett McCabe commands the attention and respect of top players and coaches in the game of golf, vividly illustrating real-life applications of the complex psychological principles behind the motivations, secrets, and trusted strategies of the world's best performers."
Michael Breed, Former PGA National Teacher of the Year